Soon after registering my car in North Carolina, I received loads of junk mail. Most of the letters said something like:
VEHICLE ALERT NOTICE
REQUEST FOR IMMEDIATE ACTION – PLEASE ACT NOW
PERSONAL AND CONFIDENTIAL OPEN IMMEDIATELY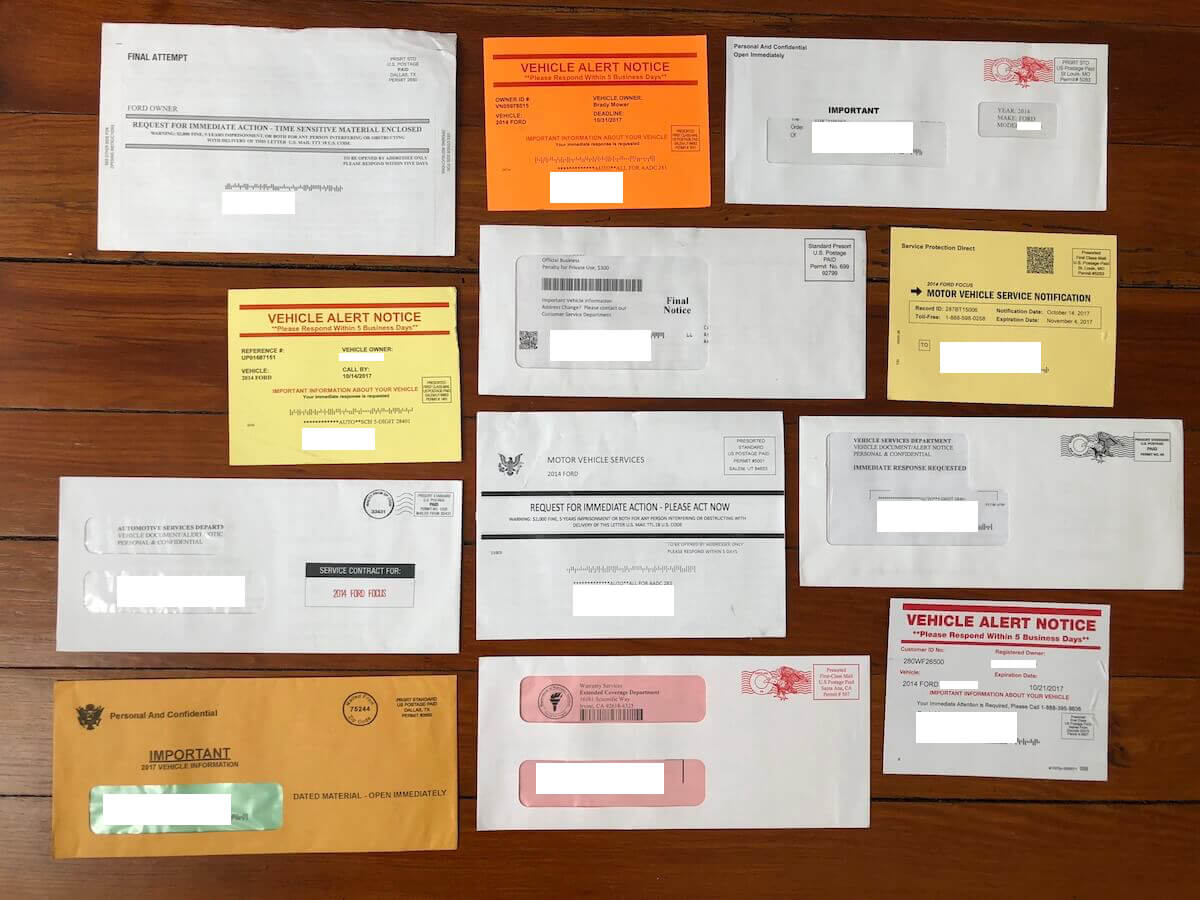 These letters were from the "Automotive Services Department", the "Warranty Services – Extended Coverage Department", of some other made up name, an were disguised as legitimate looking auto warranty letters. But really, they were from scammy companies trying to get me to sign up for an overpriced extended warranty for my car.
I did some digging and found others who had the same experience. It turns out that DMV information is publicly available. So wahoo, anyone can find out that you registered your call and can send you a bunch of spam.
Yes, I know there are methods to opt out of junk mail. I just felt bothered knowing that my info was in the hands of spammy companies.
It stopped within a few months.
Looks like there isn't much that you can do to stop this. So if you're in the same boat as me and the millions of others, you'll likely just have to wait until it stops.