I read an article on images of Japan's nuclear zone via Google Street View.
Amazing to see the destruction there. The power of nature is incredible. My heart goes out to those people whose lives were and are affected.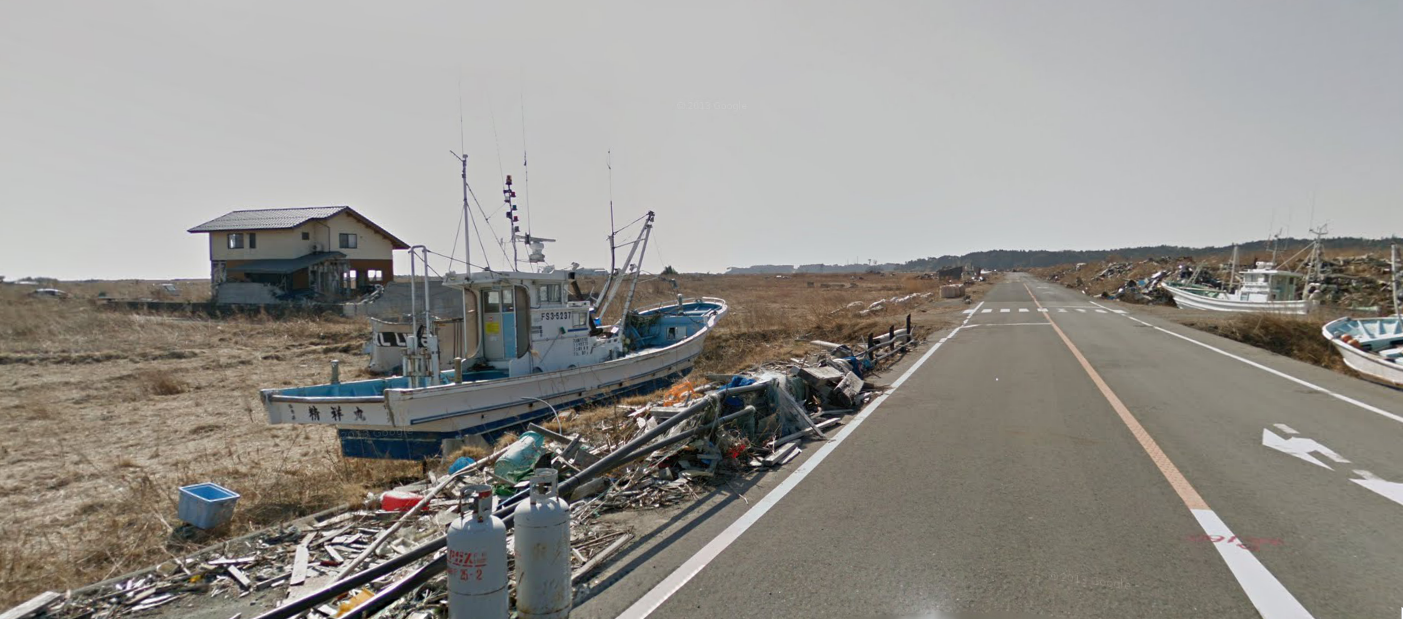 Click on that image to go straight to the street view and look around.