Now you can have
your own sticker pack!
(for iMessage on iPhone)
Email files to bradymower@gmail.com
(Need design help? Tell me in the email)
File type and sizes?
"Messages supports three sticker sizes, which are displayed in a grid-based browser. Pick a size that works best for your content and prepare all of your stickers at that size."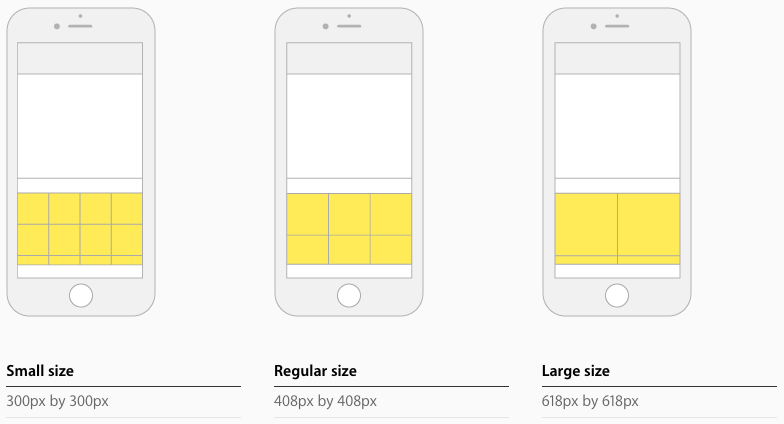 The image must be a PNG, APNG, GIF, or JPEG file (I recommend PNG). Each file must be less than 500 KB.
(For more info, you can read Apple's guidelines here: Design Guidelines for Sticker Packs. Email me with any questions: bradymower@gmail.com)

Sell & Split
No payment up front. 70/30 profit split (in your favor).
Free
Make it free! It costs you nothing. Yep, completely free.
Sell & take all
Pay $200 up front. You keep 100% of the profit.