After much anticipation, Provo Mayer John Curtis announced that Google Fiber's high speed Internet and TV service is coming to Provo, Utah.
That will mean speedy, 1-gigabit internet which is roughly 100 times faster than current speeds. Provo becomes the third area to have Google Fiber, following the Kansas City area and Austin, Texas.
Kevin Lo, Google Fiber General Manager, said that Provo will become "one of the first cities in the world where access to basic broadband will flow like water or electricity."
Plans are to have the first customers up and running in late 2013.
Google is planning to purchase iProvo (an existing fiber network owned by Provo city), but the agreement must be finalized by a vote by the Provo city council on April 23.
This will clearly have a big impact on existing internet and TV providers in the area. Google Fiber will offer a "Free Service (5 Mbps speeds), which would be available to every home along the existing iProvo network, for just a $30 activation fee (plus applicable taxes) and no monthly cost for at least 7 years."
Thats free internet for every home in Provo.
Big deal.
You can read more about it at the Google Fiber Provo page.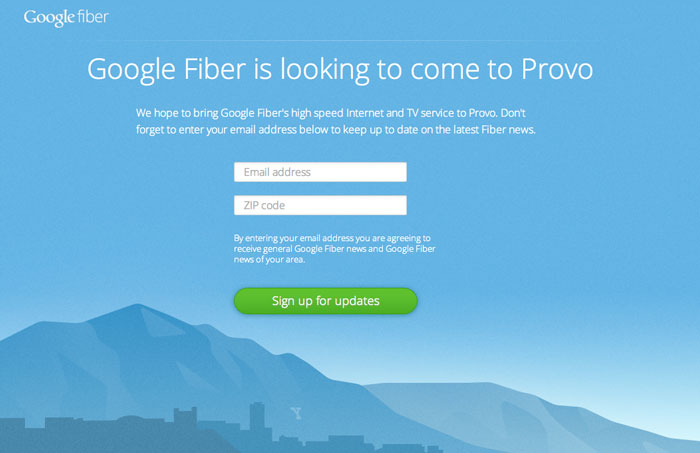 In the News: